Learn More...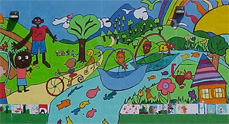 Some people see
things as they are and
say, Why? I dream things
that never were and say,
Why not?
- Robert F. Kennedy
Enroll>>
What is Your Extraordinary Life?
Stand outside the ordinary to achieve
a quantum leap in results.

Dramatically shift your quality of life, including
enjoyment, health, and impact on the world.

Fully harness your unique talents
and empower others.

Why take a workshop? Leadership Business

Enroll in the Journey that starts November 19, 2014
Breakthrough: $1495 (save $700)

Journey: $2495 (save $995)
---

Freedom Pass
A continuing education membership that allows graduates access to our weekend workshops and exclusive monthly group coaching calls with Master trainers for a nominal monthly subscription fee. Register Now! Learn More
---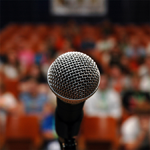 Public Speaking
Become a confident and powerful speaker -- literally overnight! Dramatically improve your speaking skills whether you are persuading, educating, entertaining, or informing. Open to the General Public over 18 years of age and all Legacy Graduates.
When: Saturday November 8 - Sunday, November 9, 2014
Tuition: $495.00 Call Legacy Center to Enroll. 919-678-6000. learn more
---
NEW – A 30 minute Guest Information Call
A Quick and Easy way for you to learn about Legacy Center!

Hear from graduates about what they have accomplished. Learn about what we stand for

and

how our trainings work.
Listen to a recorded call Now!


Since I completed the Legacy Center Journey in 2005 I have written three books; two with Simon & Schuster and the last one with John Wiley & Sons. "The Rice Diet Renewal" was sold and completed within two months of completing the Legacy Center Journey and became a NY Times bestseller within four months of its' release! Thank you for helping me heal my previously held scarcity belief system, and too often quoted mantra, that "I knew I am suppose to write this book... but I just don't have time!" I never say this anymore. Blessings on you and the many who you assist in actualizing their true purpose.
Kitty Rosati
Nutrition Director
Rice Diet Program