Learn More...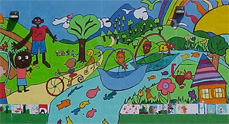 Some people see
things as they are and
say, Why? I dream things
that never were and say,
Why not?
- Robert F. Kennedy
Enroll>>
What is Your Extraordinary Life?
Stand outside the ordinary to achieve
a quantum leap in results.

Dramatically shift your quality of life, including
enjoyment, health, and impact on the world.

Fully harness your unique talents
and empower others.

Why take a workshop? Leadership Business


Since I completed the Legacy Center Journey in 2005 I have written three books; two with Simon & Schuster and the last one with John Wiley & Sons. "The Rice Diet Renewal" was sold and completed within two months of completing the Legacy Center Journey and became a NY Times bestseller within four months of its' release! Thank you for helping me heal my previously held scarcity belief system, and too often quoted mantra, that "I knew I am suppose to write this book... but I just don't have time!" I never say this anymore. Blessings on you and the many who you assist in actualizing their true purpose.
Kitty Rosati
Nutrition Director
Rice Diet Program