Home > Who We Are > Meet Us
Legacy Center Staff
The Legacy Center Staff are people who are committed to making a difference in the world and taking a stand for our vision. As a team, our effectiveness comes from a bold attitude, and the uncompromising way we approach work, play, and life. We are relentless in believing that people can create whatever they dream. We won't abandon this belief. When you are with us, your life won't be more comfortable, but it will be more successful.


Meet the Legacy Center Staff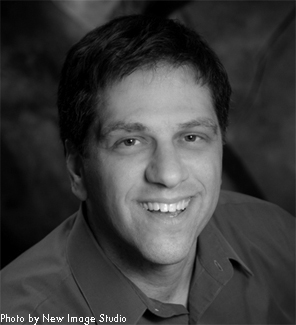 Rob Katz, PhD, Director and Trainer
Dr. Rob Katz has twelve years experience as an entrepreneur in the high-tech industry and ten years as a leadership coach and trainer. With a Ph.D. in Computer Science, Rob is a visionary in the field of applying cognitive perception to computer graphics. He has applied his talents to bridge the gap between cognitive systems and the human factors that constitute peak performance. By creating a dynamic learning system that combines innovative thought processes with experiential learning modes, he assists people in developing their own innate talents in order to accomplish extraordinary results.
As the founder of Legacy Center, Inc., Rob is sought after to lead seminars across the country, and he has personally worked with ten thousand people, including Fortune 100 executives, multi-millionaires, best-selling authors, and professional athletes. His mission in life is to empower people to live their dreams in a way that impacts not only their lives but also the lives of the communities around them. Before bringing his talents to the business world, Rob earned an engineering degree from MIT and his PhD in Computer Science at UNC Chapel Hill. He played key roles in several successful high-tech startup ventures in addition to his own cognitive-based research in developing methods that make computer graphics look more realistic. Rob is an active ham radio enthusiast and an avid Radiosport competitor.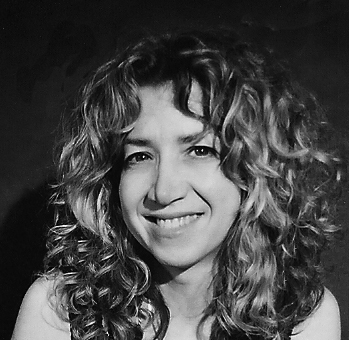 Lori Todd, PhD, Director and Trainer
Dr. Lori Todd is the senior coach at Legacy Center and a Leadership and Advanced Trainer. Lori has been coaching and leading transformational workshops since 1996, and leads trainings across the United States and Mexico. She has personally trained over 10,000 people, coaching them to develop their unique leadership and communication talents. In her work, Lori challenges people to risk like it is their last day, give like their love is unlimited, and grow like they have forever.
Lori has devoted her life to teaching, coaching and training with the commitment to make a difference for people and develop leaders in all fields. Lori has an eclectic background including acting, the arts, and science, which have supported her ability to relate to many types of people. She has lived throughout the United States and has traveled extensively throughout the world. She received a BS from Antioch College, MS from Cornell University, and a PhD in Environmental Sciences from the University of North Carolina at Chapel Hill. In 1990, she became an Assistant Professor at UNC and, in 1994, President Clinton awarded her a Presidential Faculty Fellow award for her teaching and research, one of thirteen scientists in the US. In 1995, Lori was a finalist for the Discover Magazine Award for Technological Innovation for her research in mapping harmful chemicals in air. In addition to being a scientist, trainer and coach, Lori is an artist and animal lover. Read more. Lori is also a contributor to a group of graduates who are ExtremeGivers.

Jeff Buck, Advanced Training Director
Jeff Buck, was born in Michigan and graduated with a degree in Business from the University of Michigan. After college he moved to Phoenix, AZ, and worked for EDS as a call center manager for General Motors Roadside. Jeff 's vision is that people live their dreams and passions and have full lives. He is currently living his passion through working at Legacy Center and owning and operating seven Cold Stone Creamery stores in the Raleigh-Durham area. Jeff loves to have many balls in the air. As the Advanced Training Director, Jeff is the wild "break our limiting boxes" man at Legacy Center. Jeff enjoys traveling with friends, visiting family back home in Michigan, and hanging around downtown Raleigh.

Eric Long, Operations Manager
Born in Delaware, Eric Long, graduated from NC State (Wolfpack!) with a degree in Business Management. After college, he pursued his love of computers and worked at Smartonline doing desktop support and later at the NC Partnership for Children as a systems administrator. Eric's vision is for people to live responsible and free lives and for people to see that they can make a positive impact in the world. As the Operations Manager at Legacy Center, he has combined his visionary side with his business background to touch thousands of people. Eric is the man behind the scenes at Legacy Center—the foundation, that allows everything to work smoothly. Eric is a private pilot who also loves sports and enjoys playing basketball, soccer, and baseball.

Additional Trainers
Ray Blanchard, PhD
Dr. Ray Blanchard is a leading trainer designer, corporate consultant and founder of Blanchard Consulting Group, LLC. has delivered his Visionary Leadership and Communication training and consulting for over 30 years in Japan, New Zealand, Russia, Malaysia, Puerto Rica, Argentina, Canada, and the United States of America.

A master trainer/facilitator, Ray brings both a personal and worldly perspective to a diversity of people challenged by change on the global playing field. Progressive organizations find the entrepreneurial spirit contained in his work invaluable in moving a corporation and increasing collective morale. It renews vision and operating philosophy, re-aligns a composite group with a common language of action, and brings forth new measures of success. Dr. Blanchard's vision-driven work has assisted numerous leaders in Fletcher-Challenge Ltd., ASB Bank Ltd., TOMMY BAHAMA, 3M New Zealand Ltd., AT&T, Pepsi-Cola International, Phillips Morris, Sime Darby Berhad, Griggs-Anderson Research, Universiti Pertanian Malaysia Faculty of Economics and Management, and other major companies in leading their individuals and organizations to new levels of accomplishment and prosperity.

He was a Danforth Fellow, and he was selected as an Outstanding College Athlete of America. As a successful leadership coach and human development trainer, he was chosen as an Outstanding Young Man of America. He was Senior Board Advisor to Vistar Youth Horizons, Inc., a charitable organization dedicated to the enhancement of youth at risk. He is a member of the American Counseling Association.

Terry Nelson
Terry has been a coach and mentor in the domain of personal and professional development for over 25 years. He has worked with over 50,000 people, coaching individuals and conducting large group seminars. His approach with clients is first to establish a trusting relationship and then to support them to achieve the extraordinary in what matters most to them. His methodology is eclectic and his style is flexible. Terry has been a long time student of the art and science of empowerment.

Terry has worked both in government and the private sector in the United States, Asia, and Latin America. As the Vice President of an international personal development training company, one of Terry's roles was to train the trainers--he was the coach's coach. He is certified to use Daniel Goldman's 360-degree feedback instrument. He has a Masters Degree from the Cornell Business School and is a professional level member of the National Speaker's Association. He has recently published a chapter in the book, Success is a Decision of the Mind, Insight Publishing, 2004.