Home > Workshops > Breakthrough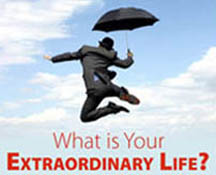 Legacy Center's Breakthrough Workshop is delivered in two parts called Breakthrough I and Breakthrough II. Breakthrough I allows you to clarify both your talents and your blind spots so that you can operate most effectively toward your personal goals. In Breakthrough I, you will be able to look deeply and honestly at the way you think, feel, and act in the world. By identifying the limits you unconsciously place on your success, you can design a vision for your future, and open up new horizons for creating extraordinary results in all areas of your life. Breakthrough II is a life-defining interpersonal experience that gets to the heart of what matters in your life. In Breakthrough II, you have an opportunity to learn how to overcome your circumstances in order to accomplish the extraordinary. It is an action-oriented workshop in which you access the personal breakthroughs needed for sustainable change.
Through Breakthrough I you will:
Through Breakthrough II you will:
Profoundly experience full self-expression




Discover the key to your personal power

Transform your relationship with fear

Communicate with impact and inspire others


Alter forever your capacity to accomplish



Tuition:
Full Tuition Breakthrough: $2495, Leadership: $1295
Special Scholarship: $2495 for The Journey (Breakthrough and Leadership), save $995.
$1495 for Breakthrough (Part I and Part II), save $700.
Format:
Breakthrough Part I
One evening and three full days (Thursday - Sunday), and, during the following week, (Monday or Tuesday) and an evening completion session.
Breakthrough Part II:
Five full days (Wednesday-Sunday) and one follow-up evening session.
Prerequisite:
Age 18 and over
Download