Home > News & Info > Our News
News
Enroll in the Journey that starts January 8, 2014
First training of 2014!

Breakthrough: $1295 (save $695) Journey: $2195 (save $1090)
until December 31, 2013.

2014 Tuition:

Breakthrough: $1495 (save $495) Journey: $2395 (save $890)
---

Freedom Pass
Founding membership filling up.Become a Freedom Pass member, and for a small monthly subscription, you get ongoing access to our weekend workshops, exclusive twice-monthly Teleseminars, and other great discounts and bonuses. Register Now! Learn More
---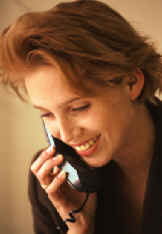 NEW – A 30 minute Guest Information Call
A Quick and Easy way for you to learn about Legacy Center!
Hear from graduates about what they have accomplished. Learn about what we stand for
and
how our trainings work. Listen to a recorded call Now!
---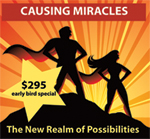 Causing Miracles - A New Realm of Possibilities

Miracles are not a random phenomenon. They can be created by YOU. We have Miracle blindness! Create the miracles you always wanted for Thanksgiving, the Holidays, and Next Year. When: November 16-17 Who: SLPs Tuition: $395 EARLY BIRD SPECIAL $295 Before November 6! (No Cost Freedom Pass Members) Enroll